Importance of choosing the right freeze dryer and manufacturer
Views: 4 Author: Site Editor Publish Time: 2023-05-08 Origin: Site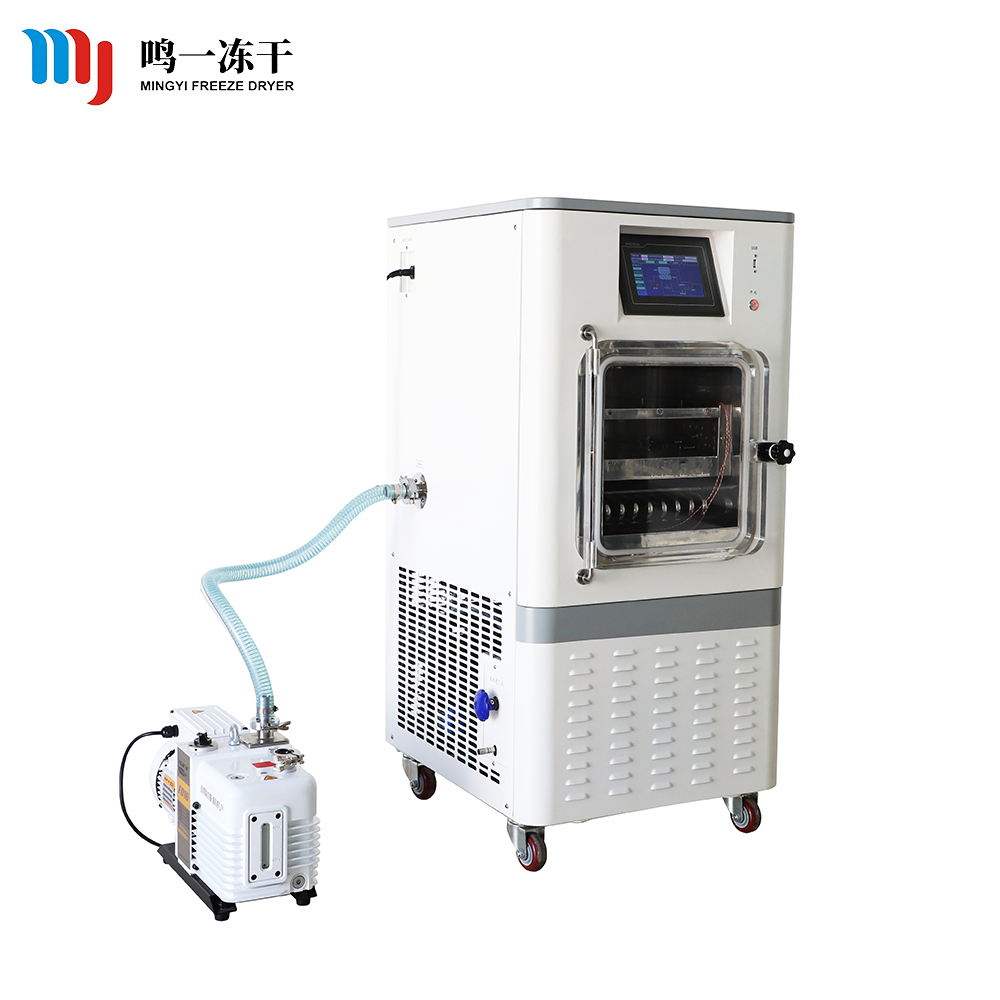 Importance of choosing the right freeze dryer and manufacturer
Freeze dryer is also called vacuum freeze dryer. Freeze-drying is a technique of drying using the principle of sublimation. It is a process in which the dried material is quickly frozen at a low temperature, and then in a suitable vacuum environment, the frozen water molecules are directly sublimated into water vapor to escape.
Recently, due to the popularity of household freeze dryers, most household freeze dryers have appeared on the market. Because of the popularity of household freeze dryers, many customers have some misunderstandings about freeze dryers. Many customers reported that "I want to try to freeze-dry my samples, but I tried it with a small household one, and the result was not satisfactory."
A customer used to freeze-dry plant extracts before, and he used a H*R* brand freeze dryer to process his samples. The results were also so bad that he questioned freeze-drying.
Here, I want to say how important the selection of freeze dryer is. Likewise, how important is a reliable freeze drying equipment supplier.
Usually, we divide freeze dryers into these categories: laboratory freeze dryers, pilot freeze dryers, pharmaceutical freeze dryers and food freeze dryers. Because of the different heating methods, there may also be differences in each type of freeze dryer. Therefore, not all freeze dryers are suitable for all materials.
According to the state of the customer's material (liquid, solid, pasty), properties, composition, and requirements for the freeze dryer, we recommend the appropriate model.
Choosing a suitable supplier is also very important.
Because of the vigorous promotion of a certain brand of household freeze dryers, the popularity of household freeze dryers has been driven, but because the requirements for household freeze dryers are relatively low, many manufacturers have quickly imitated the production in the market, and the price is cheap. Similarly, the quality Also "cheap".
There are many customers who bought "cheap" freeze dryers and encountered such and other problems during use. When they contacted the supplier, the supplier could not answer these questions, so they found us and hoped that we would give some advice. Guidance, advice.
Generally speaking, some common problems are "the phenomenon of ice melting in the second stage of drying", "heating, refrigeration instability", "vacuum pump oil injection" and other problems.
A reliable and powerful freeze dryer manufacturer should have the following qualities:
1. Possess research and development capabilities. There is a fixed research and development team, which is constantly improving and improving the freeze-drying technology to make it more convenient for users to use.
2. Possess strong production capacity. Can guarantee the source of goods, timely delivery.
3. Have a perfect after-sales service system. When the customer receives the equipment, he can give guidance in time or on-site installation and commissioning, training, and ensure that the equipment can serve the customer in time. When technical problems occur during the user's use, they can be solved in a timely and effective manner.
4. Possess technical pre-sales communication. Sales staff are required to have certain "technical" requirements in order to better recommend suitable models for customers.